Geopolitics
Δημιουργηθηκε στις Τετάρτη, 12 Νοεμβρίου 2014 17:25
Ημερομηνία Δημοσίευσης
Λεπτομέρειες

Γονική Κατηγορία: Economics, Geopolitics & Geography
Κατηγορία: Geopolitics
Γράφτηκε από τον/την Eytan Gilboa
Israel should set up to parallel commissions of inquiry - one into the conflict in Gaza, and one into the UN Human Rights Council.
By Prof. Eytan Gilboa*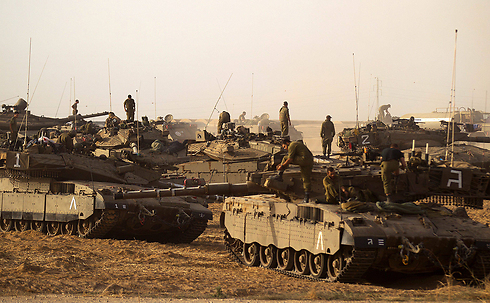 Israel is facing a hefty political and legal campaign whose goals are to denounce it as a war criminal and cause not only a serious damage to its image, but also diplomatic, economic and strategic damage. And it's time for it to fight back.
Such a campaign is as important as the one that took place on the Gaza battlefield over the past few weeks. A sophisticated response is needed - a war of legal prevention.
The predetermined conclusions of the Schabas commission of inquiry could lead to ominous decisions by the UN Security Council, attempts to prosecute Israeli leaders and IDF commanders, empowerment of the BDS movement, and divestment and sanctions against Israel.
Add a comment
Add a comment
Διαβάστε περισσότερα: Taking the battle to Schabas' own court

Δημιουργηθηκε στις Δευτέρα, 03 Μαρτίου 2014 17:39
Ημερομηνία Δημοσίευσης
Λεπτομέρειες

Γονική Κατηγορία: Economics, Geopolitics & Geography
Κατηγορία: Geopolitics
Γράφτηκε από τον/την Zenonas Tziarras
By Zenonas Tziarras, Research Scholar, Strategy International; Doctoral Researcher, University of Warwick.

This article was first published on The GW Post.
The Syrian civil war and now Ukraine. These are only two examples of crises over which the United States and Russia have bumped heads recently. Some might be tempted to call this a "new Cold War," but it's really not. Yes, the geopolitical competition and power struggle might be obvious and similar. And even the race for maximizing the spheres of influence. But the ideological context is different and therefore there is no clash of politico-economic systems, not to mention that calling the current international system "bipolar" is simplistic, to say the least. What we have now is a primarily intra-systemic, capitalist, geo-economic competition fueled and exacerbated by identity politics, history and national security considerations.
Add a comment
Add a comment
Διαβάστε περισσότερα: Power Struggle over Ukraine: Systemic Observations

Δημιουργηθηκε στις Δευτέρα, 03 Μαρτίου 2014 17:26
Ημερομηνία Δημοσίευσης
Λεπτομέρειες

Γονική Κατηγορία: Economics, Geopolitics & Geography
Κατηγορία: Geopolitics
Γράφτηκε από τον/την Marios Efthymiopoulos
By Marios P. Efthymiopoulos, Founder and CEO of Strategy International.

This article was first publised on CNN iReport.


In the hope that every New Year is a better year, than the one, that just two months ago we left behind, we pray for success, prosperity, confidence in our decisions, good health…. and above else peace and harmony for all. For this last part, this may not actually be the case. Some of us, may possibly fake the thought and evidently through actions.
Add a comment
Add a comment